Couch Orb
Submitted December 17th, 2008
Description and Date of incident:
Monday, Dec. 15th, 2008 at 9:30pm:
North East Home in Edmonton, Alberta
FYI: We do not smoke cigarettes in the house.
Submitted buy Joy L
joyzzle@hotmail.com
My daughter-in-law took a pic of my son sitting on the couch with her new digital camera and captured picture "Orb 1". When she showed me, I asked her to take another (within 30 seconds) and she captured "Orb 2". My son asked to see them, so she sat next to him (where the orb was) and showed him these 2 pictures. He then asked her to take another picture - "No Orb" and the orb was gone. These three pictures were taken within approx. 2 minutes of one another.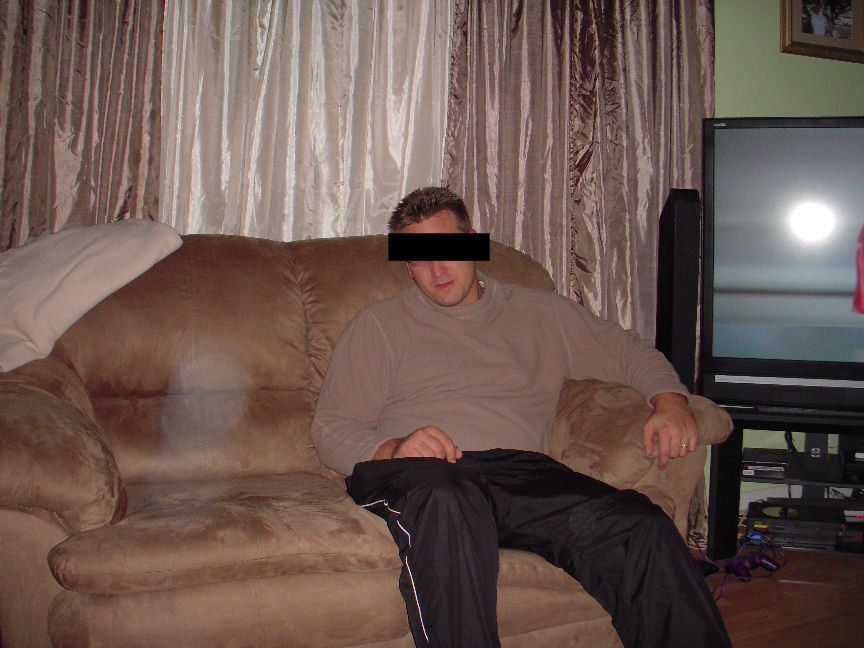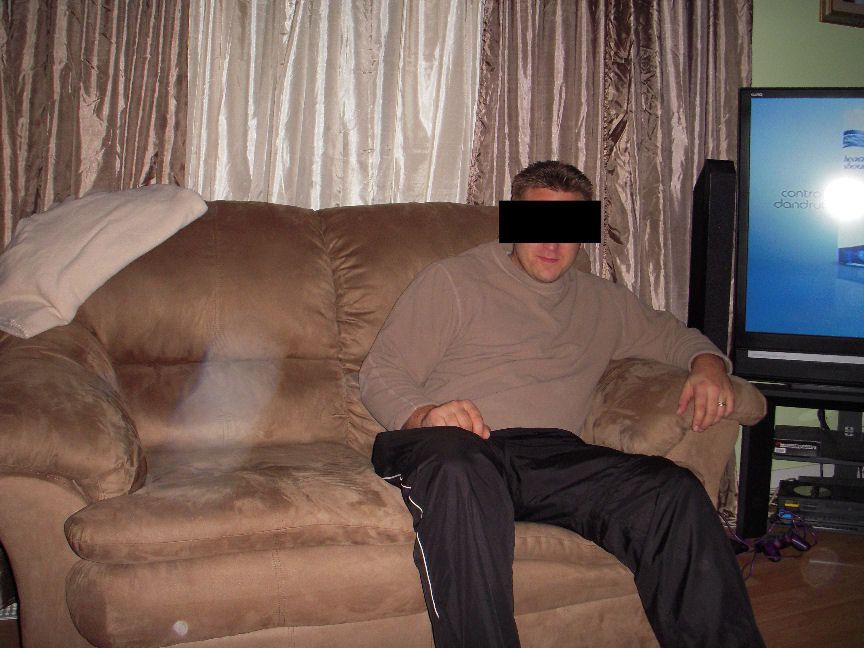 Wondering if there were any more, the next three pictures were taken randomly throughout the house on Wednesday, Dec. 17 at 2:00pm - "Small Orb", "Small Orb 2" and "Orb downstairs".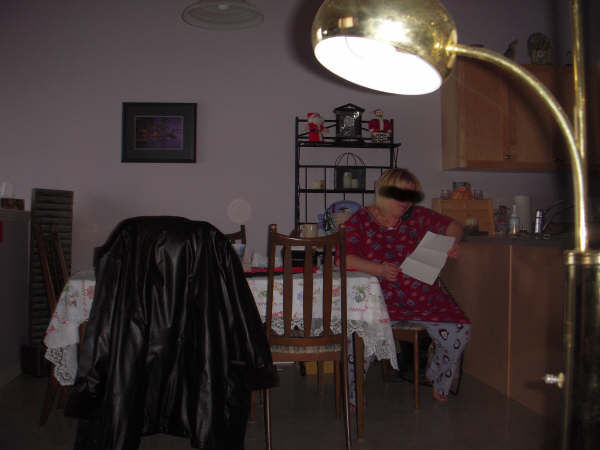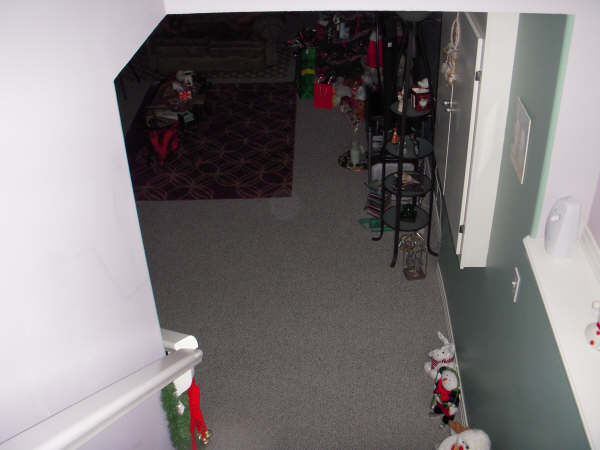 TAPIS: We get hundreds of submitted photos of 'orbs' Most can be explained away as possible dust, bugs, or even a smudge on the lens of the camera. The top two photos are interesting that they seem to leave a trail - but they could still be dust. The bottom two photos do fall into the 'natural' orbs.