Mist in the Graveyard
Location: Strathmore, Alberta
Name of photo/evp/video/story: Possible Spirit

Description and Date of incident: Dec 27, 2007, 9:30 pm
My brother and I went to the cemetery to take some photos, as we entered the cemetery, my brother took the first photo, he was standing about 15-20 feet away from what we think is a spirit of some kind. The spirit looked like it was coming from behind the thing where they put the ashes. We are sure that the picture that we took is something paranormal, we just want your take on the picture. Also if you could zoom in on it, its like you can see some faces in it. I hope to hear from you soon, as we would like to know what it is for sure.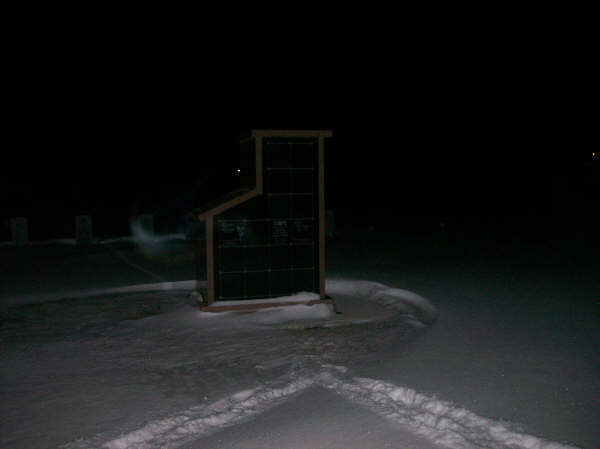 Following enhanced by HAPIA (TAPIS)

From HAPIA (now TAPIS) - we couldn't see the faces, but mist is quite interesting. A couple of our investigators question if someone was behind the monument breathing out on the cold day - or blowing smoke? If those were ruled out, it does make for an interesting photo.